Rotem Bar, Yavneh (Class of 2017)
A recent graduate from Kehillah Jewish High School, Rotem attended Yavneh during her middle school years from 2014 to 2017. Driven to excel from a young age, Rotem has already worked as both an accounting assistant and even interned research analyst for a biotech startup.Read More
Looking back on her time at Yavneh, Rotem remembers one of her best Yavneh memories was a philanthropy project in seventh grade."I collected a significant amount of money for the Friends of the Israel Defense Forces (FIDF) – Lone Soldier Program," she says. "Following the project, I was invited by FIDF's West Coast Director to attend and participate in their San Francisco gala event." The experience has had a long-lasting impact and has inspired Rotem to join the IDF next year.
Rotem credits Yavneh with helping to prepare her in various ways. "One of the main things that helped me was the constant work in chavruta, this is a learning technique that is often used at Kehillah as well," says Rotem.
Most recently, Rotem says she chose to come back to Yavneh and volunteer in Gan as part of her senior internship project. "I have great memories here and wanted to help form those memories for the next generation of learners," she says. Doing so, Rotem adds, allowed her to spend some more time being a part of the wonderful Yavneh community before heading off to begin her own journey and maybe even a chance to hear her favorite Yavneh song, "One Day" one more time.
Emily Kane Miller, Yavneh (Class of 1993)
Emily Kane Miller has dedicated much of her life to working for social good. Now the founder and CEO of Ethos Giving, a company that advises others on philanthropy and social impact, Emily has long invested in her community through direct action.
Following her graduation from Yavneh in 1993, Emily was involved in a wide range of public service and advocacy work including serving as a San Jose City Youth Commissioner during her high school years and focusing on Jewish Studies and Public Policy at UCLA.Read More
She then went on to work as a legislative assistant with the Religious Action Center of Reform Judaism prior to completing her law degree at the University of Arizona James E. Rogers College of Law. Deeply committed to a life of social action, Emily was thoroughly invested and took on many new endeavors, including launching the Southern Arizona Election Protection project and the law school's Students for Reproductive Justice chapter.
A cornerstone in her life that shaped who she is both Jewishly and professionally, Emily says, attending Yavneh provided powerful building blocks for her academic and spiritual life.
"I am an 'On the one hand … on the other hand …' kind of person because of Yavneh Day School," she says.
Yavneh helped provide a Jewish lens through which Emily became passionate about learning and Rabbinic debate. "Yavneh taught us the power of critical thinking and the joy of banter," Emily says. A theme that she certainly carries into her professional life.
Among her best Yavneh memories is her receiving her first siddur. A first-grade milestone, Emily recalls how hard her mother worked to make a beautiful cover.
"I can close my eyes and still see the felt, puff paint, and love, and remember the weight of it in my young hands," she says. "The sense of responsibility and bondedness to our people I felt when I received my Siddur still comes through me every time I hold one."
While Emily acknowledges how her family taught her the importance of being a mensch, she says Yavneh made a difference in her life by showing her it was possible to surround oneself with a community of like-minded people.
"Yavneh created a deep sense of menschlichkeit in all of us," she fondly recalls. "I have always been so proud of and inspired by my fellow Yavneh alums, the work they do and the way we live in the world."
Elliana Pogrebinsky, Yavneh (2003 – 2009)
Yavneh alumna, Elliana Pogrebinsky was a Team USA Ice Dancer from 2013-2018. Alongside her partner, they were ranked top 20 in the world, were the 2016 Lake Placid Ice Dance International Champions, two-time Junior U.S. National Bronze medalists, 2016 Junior Worlds Pewter medalists, two-year Grand Prix Competitors, two-time ISU Challenger Series Tallinn Trophy Bronze medalists, 2017 U.S. Nationals Pewter medalists, and 2018 World and Olympic Alternates.
Read More
We were lucky to have Elliana visit Yavneh last school year where she spoke to the students and staff about her time at Yavneh and her experience as a Team USA Ice dancer. She shares, "I am very thankful to my Yavneh family and was so happy that when I came to visit, there were still teachers that remembered me and it felt like I was home. Yavneh helped me get the most well-rounded education, more so than I would have gotten anywhere else." She remembers being ahead of her class in math when she moved to Washington D.C.
Looking back on Yavneh, Elliana shares that some of her favorite memories were of celebrating Jewish holidays outside with everyone and how one of her teachers would make homemade fudge and share with to the students. When asked what difference Yavneh has made in her life, Elliana says, "The Hebrew that I learned at Yavneh still stays with me and I immensely appreciate the ability of being able to read Hebrew particularly during the holidays."
Elliana studied Kinesiology at the University of San Francisco and just this week graduated with Honors. She is also the creator of www.womeninathletics.com, where she hopes to make a change in the women in athletics community to instill more incentives for coaches, sports health and mental professionals, officials, and parents to become educated in the fields of strength and conditioning, nutrition, sport psychology, anatomy and physiology.
Currently, she's applying for Doctor of Physical Therapy program and hopes to work with athletes with an emphasis on concussion prevention and rehabilitation.
Sarah Sinizer-Hopkins, Yavneh Class of 2009
More than a decade after she left Yavneh, graduate Sarah Sinizer-Hopkins is working as a professional actor and ice skater. The bi-coastal actress divides her time—and endeavors—between theater companies in The Big Apple and California.Read More
"I have had the exciting opportunity to perform for various audiences all over the country," Sarah says. "My most recent credit for acting is touring the Pacific Northwest with the Traveling Lantern Theatre company." Earlier this year, Sarah performed on ice in Great America's WinterFest show. Soon, Sarah will be working at Capital Stage, a professional theater company in Sacramento. Following her time at Yavneh, Sarah went on to Notre Dame High School before attending Marymount Manhattan College, where she earned a BFA in acting.
Beyond Yavneh, Sarah continued learning about social justice and its connection to Judaism. "Yavneh helped me establish my Jewish identity at a young age and encouraged me to engage as well as explore Judaism throughout my crucial years of development." Sarah says it was these strengths that empowered her throughout her high school and college career, where she once again craved Jewish bonds like those formed at Yavneh.
When it comes to cherished Yavneh memories, Sarah will not soon forget an essay Rabbi Hahn Tapper had assigned her in 8th grade: Who is God to you? Looking back, Sarah admits this assignment challenged her to look at a concept that she had not previously considered on her own. "It was excellent to have an assignment that was never truly a finished product, but something we could continue exploring beyond graduation." Sarah says this experience has continued to serve as a reminder that we should always explore and question our own beliefs—a lesson that remains among her favorite aspects of Judaism.
Wonderful memories like these have drawn Sarah back to Yavneh to work with students doing distance learning as one of its new Chavurah teachers where she uses her skills in the performing arts to enhance her work with students. "It's incredibly thrilling to be on the other side of the table helping to engage students." says Sarah. Asked what difference Yavneh has made in her life, Sarah says Yavneh helped foster great pride in her Jewish identity. "Because of Yavneh, I have been able to root my life in Jewish values such as Tikkun Olam, which I think is particularly necessary in our contemporary society," she says. "I know with my Yavneh education I am equipped to be persistent in my fight for equality of all persons."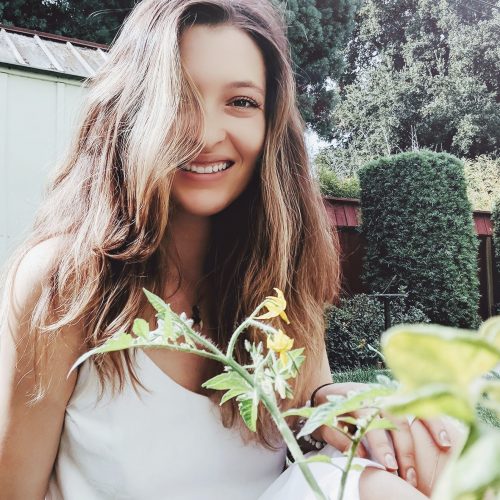 Shaina Painter, Yavneh (2006-2009)
A student in the first graduating Middle School class, Shaina Painter says Yavneh gave her quality friendships that have endured more than a decade. "I am still close with a few members of my graduating class and grateful for the ability to say that," she says.Read More
Shaina's best Yavneh memories were the yearly trips to places like Yosemite, Washington D.C., and the Marin Headlands. "These trips provided an opportunity to learn outside of the classroom and adopt a new first-hand perspective on the world," she says. "I enjoyed the active and fun nature the school embraced while intentionally fostering Jewish values. Particularly, Lag B'Omer created a lot of excitement and competition amongst the grade levels."
After Yavneh, Shaina went on to attend Lincoln High School where she was active in dance, theatre, and varsity cheer. Shaina graduated from Arizona State University with a bachelor's degree in Psychology and most recently graduated cum laude from the University of Western States with a Master of Science in Human Nutrition and Functional Medicine.
Today, Shaina is a Functional Medicine Nutritionist in North Lake Tahoe. Shaina is also putting in hours interning with a nutrition supervision program while working toward her goal to become a Certified Nutrition Specialist (CNS).
Shaina says the curriculum at Yavneh was constantly challenging, exciting and expansive. "Each and every teacher was dedicated to ensuring that the students succeeded," she adds. "This made the most difference for me, as my learning style, at that point in time, required a more hands-on approach."
At Yavneh Shaina says it was teachers like Ms. Wadia who encouraged her to think creatively, enabling her to adopt an out-of-the-box style of thinking, which she in-turn she says she uses to help change the lives of her clients. "Most importantly, Yavneh instilled a distinct sense of self-teaching me how to fully embrace who I was and establish important values and morals," Shaina says. "Compassion was a leading principle I took away from the community at Yavneh, as every staff member guided me from a place of love."
Shaina is an active member and volunteer of the Slow Food movement. "Yavneh showed me what true community was," Shaina shares. "This has changed how I participate in my community and show up. Volunteering, giving Tzedakah, being a friend, and speaking up for those who cannot, are values I hold dear because of my experience at Yavneh. In times of need, there is not one person in the Yavneh community who is not willing to help, and that is truly the most special part."
In the near future, Shaina hopes to write a children's book on the topic of nutrition.
Tamar Leveson, Yavneh (2001-2007)
A Berkeley resident and program assistant at The Koret Foundation, Tamar Leveson attended Yavneh through 5th grade, when her family relocated to Israel for six years before returning to the States.Read More
Back in the US and attending Kehillah Jewish High School, Tamar was reunited with many of her childhood friends from Yavneh. Tamar says her best Yavneh memory is making "stone soup" on Fridays with Morah Shula and the other kindergarten class. Tamar also looks back fondly on the ritual aspect of her education at Yavneh. "I loved helping to lead prayers and volunteering to sing them during Tefillah," she says. "Yavneh is where I realized that I wanted to be a cantor. Yes, when I was like, 6 years old!" A recent graduate from University of Washington with a BA with honors in English Literature, Cum Laude and Phi Beta Kappa, Tamar plans on going to cantorial school within the next few years after working at Koret Foundation. "Having the solid foundation of Jewish education that Yavneh gave me has really influenced everything that I've chosen to do as an adult," says Tamar.
"From being the Jewish Life and Learning Chair at my university's Hillel, to working in Jewish Philanthropy, to wanting to become a Jewish faith and song leader." Jewish education Tamar discovered at Yavneh and the education that followed made clear the direction she was headed and the lifelong bonds she would build. "The friends that I made at Yavneh when I was five years old are my best friends to this day, and our friendships have made it through different continents," adds Tamar.
Nora Menkin, Yavneh Class of 1991
A member of Yavneh's third graduating class, Nora attended Yavneh until the 5th grade. After high school, Nora went on to major in Theater Arts at UC Santa Cruz, which took her to Seattle where she worked as a professional stage manager and met her husband.
Today Nora, in an interesting shift from theater, has a successful career as the Executive Director with the People's Memorial Association and The Co-op Funeral Home—the only non-profit funeral cooperative in the country.Read More
Nora's has many great memories at Yavneh, but one she holds dearest took place during field day. "I thought [it] was awesome because I got to lead a group of kids from the younger grades through the day's activities," Nora says of a nurturing behavior that continues to be modeled by older Yavneh students.
"The school was so small back then everyone knew each other very well," she adds. "I'm still friends with people who were in all sorts of different grades."
Like the many students who follow in Nora's footsteps, she has warm memories of music and now she's had the gift of sharing some of those memories with her son.
"It just came back to me." says Nora about a song her son is just now learning in Hebrew School. "We've been singing it in the car Im ein a-ni li mi li."
Nora was fortunate to have her dad with her on campus, too. "My dad (William "Bill" Menkin) taught music and most of the other grades at one point or another at Yavneh."
Nora says the tight relationships she formed with students and teachers at Yavneh helped her go out into the world with confidence. "It made me very comfortable in middle school and high school treating teachers like people and even developed friendships with some that have lasted till today," she says. "While it was a bit of a cultural shock to go into a larger middle school, I had a solid foundation at served me well through the rest of my school years."
A recent opportunity to return to the campus filled Nora with joy, "I'm so proud of Yavneh's growth and position in the Bay Area community."
Shira Kahn-Samuelson, Yavneh Class of 2012
Currently a senior at the University of Massachusetts Amherst, Shira attended Yavneh for kindergarten, first grade, and fifth through eighth grade. Shira is a research assistant in the Infant Cognition and the Self-Regulation, Emotions, and Early Development (SEED) labs at the university. Shira is also a teaching assistant of adolescent psychology and cognitive psychology, and has been on the dean's list throughout her time at U Mass. This summer, Shira has been a research assistant at the Infant Cognition Center at Yale University.Read More
While attending Yavneh, Shira fondly recalls listening to Mrs. Pensler's stories at recess, and singing along with Morah Angela to One Day, her favorite Yavneh song.
Describing her Yavneh experience, Shira notes that "Yavneh not only prepared me academically for high school, but it also allowed me to go into high school feeling confident that I could succeed, no matter what life threw at me."
Indeed, Yavneh science teacher David Oliver got upper grader Shira interested in science as a field of study, and ultimately, a career. "Because of Mr. Oliver," says Shira, "I competed in the county and state science fairs and discovered my passion for psychology."
As for the future? Shira's goal after completing her undergraduate studies is to earn her Ph.D. in developmental psychology. Go Shira!
Michelle Agroskin, Yavneh (2000-2004)
Now working in Field Marketing Events at a cybersecurity company called HackerOne, Michelle Agroskin attended Yavneh from 2000-2004. A graduate from the University of Southern California (USC) where Michelle was class president, she also served an active role in Jewish life on the USC campus as Hillel's VP of Events and Programming. Michelle says she has amazing memories during her time at Yavneh, "from the incredible staff to the awesome holiday events and fun classroom activities, Yavneh gave me a great foundation for the rest of my education," she says. "I will never forget Morah Shulah from Kindergarten, and how she sang songs with us after lunch every day, and how loving and kind she was."Read More
Warm educational memories like these inspired her to help others in the community, too. While at Kehillah Jewish High School, Michelle started a club where student volunteers worked at an East Palo Alto charter school, helping students with math or reading. "I also volunteered for Friendship Circle for a few years and became a board member to help develop the events," Michelle adds. While in college, Michelle continued her work as a volunteer with Troy Camp, an organization serving school districts in Los Angeles. Active in Jewish life at USC, Michelle did a lot of Israel advocacy work including participating in Birthright, a summer internship in Israel, and helping guide the creation of the Jewish leadership board at Hillel as part of the Greek community life on campus.
Because her Yavneh experience was an integral part of her development, Michelle sought out events and activities that created the same feeling of community. "Yavneh is a true community and one that I have always looked to find over and over again in my life; a place where I can truly feel at home."
Carmel Moyal, Yavneh (1998-2004)
Alumna Carmel Moyal is a UC Santa Barbara graduate and is currently working as a Business Operations and Workplace Strategy Manager at Palantir Technologies. Carmel was a Yavneh student from 1998 until her fifth grade graduation in 2004.Read More
Having created fond lifelong memories and friendships, Carmel attributes much of her success to those early years. Since attending Yavneh, Carmel is glad to have been able to work at great Bay Area companies including Tesla and Palantir. She also worked at the APJCC camp for a few summers, and then for two years at Yavneh's Hamoadon program. Carmel is proud to say she can still read, write, and speak Hebrew and looks back with nostalgia on many Yavneh experiences. "I loved our Shabbat services in the old wood amphitheater with friends (before it was remodeled) and playing with our Tamagotchis," she says.
Yavneh helped Carmel in ways she didn't realize at the time. Educationally and emotionally, her Yavneh experiences were pivotal to her success. This includes the top-tier education as well as the interpersonal relationships she experienced. "Allowing myself to just be me and be accepted for it, having great friends that have supported me, a great Jewish community that always has my back," she says. "I feel like I'm a part of something." Carmel says Yavneh made a big difference in her life. "I had the most incredible teachers."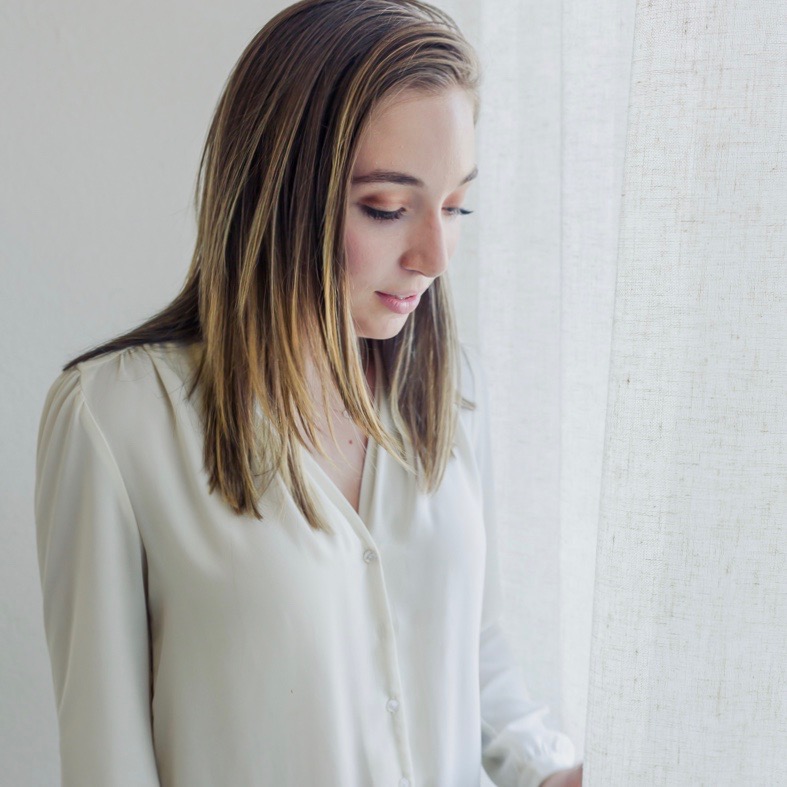 Hannah Michelberg, Yavneh Class of 2008
Hannah Michelberg attended Yavneh until fifth grade, followed by Willow Glen Middle School and Lincoln High School where she was active in theater, dance, and choir.
Nearly ready to graduate from college now, Hannah has accomplished quite a bit in the last decade. She is an honors student studying Retail Management at Purdue University in Indiana. She spends her time as a staff member at the Purdue chapter of College Mentors for Kids, a nonprofit organization that pairs college students with at-risk youth in their community. She is also a Teaching Assistant for a Professional Development course at Purdue. Read More
Last year, during her junior year at Purdue, Hannah was fortunate to land a one-year transfer program at the Fashion Institute of Technology in New York City. "Through this program, I earned an associate's in Fashion Business Management while also interning at Derek Lam International—a luxury designer," Hannah says.
As a young adult, Hannah looks back fondly on her experiences at Yavneh. " I loved all of the field trips we took, especially the Gold Rush field trip Mrs. Fine took us on in fourth grade," Hannah says. In addition to the great field trips, Hannah says the advanced academics and small class sizes at Yavneh permitted her to focus on both academics and interpersonal relationships. "Yavneh was very academically advanced while also flexible with my academic needs," says Hannah. "My class was small, so I got to know each of my teachers very well. This allowed me to feel more comfortable with every teacher I have had since then."
One of the most impressionable memories Hannah has of the Yavneh is its sense of community. While Hannah was a student at Yavneh, she says her family went through a very traumatic experience and it was the Yavneh family that got her through."We were very lucky to be a part of the Yavneh community, which embraced us with open arms," she says. "Countless families helped take care of us, and we never felt alone." Yavneh fostered meaningful social and cultural experiences for Hannah too. "Yavneh gave me a great insight into my Jewish heritage, and what it means to be a part of a community," she says. "I am forever grateful that I spent most of my childhood there."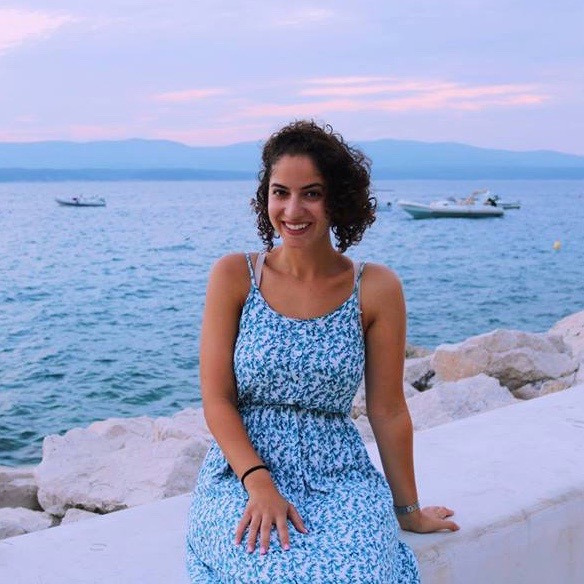 Eden Rousso, Yavneh Class of 2010
Alumna Eden Rousso attended Yavneh from Kindergarten to 8th grade. "Yavneh gave me the confidence to be my loud self, gave me my best friends, and taught me that a healthy level of competition with your peers and yourself is a good thing. Yavneh also gave me a Jewish foundation which I will always have," Eden shares.Read More
In May 2018, Eden graduated Summa Cum Laude from Loyola Marymount University with two degrees in Screenwriting and Theatre. Eden won the Senior Screenwriting Award and Screenwriting Program Scholar award and made Dean's List every semester of college, even while studying screenwriting abroad in Budapest, Hungary. While in college, Eden interned for Disney TV Animation and CBS Current Programming. After graduation, Eden went on a 10-week trip through Europe and Israel. Currently, Eden works full time in the casting department for Disney TV Animation.
Becky Pressman, Yavneh (1995-2001)
Becky Pressman attended Yavneh from 1995-2001. She is currently pursuing a master's degree in Bilingual Speech-Language Pathology at San Diego State University. "Yavneh gave me a foundation of knowledge that helped me throughout my education. Yavneh encouraged learning and intellectual curiosity. That kind of encouragement at such a young age is invaluable.
Read More
Now as an educator, I can appreciate so many wonderful traditions that Yavneh established." Since graduating from Yavneh, Becky attended Kehillah Jewish High School, took a gap year in Israel, studied abroad in Ecuador, and Graduated from New York University.
Omri Rahmil, Yavneh (1995-1999)
Since attending Yavneh, Omri graduated with honors from UC Santa Barbara in 2014 with a degree in political science. During his time there, Omri worked for a non profit in Accra, Ghana called the Ghana Sports Initiative and studied abroad for a year at the Hebrew University in Jerusalem.
Read More
Upon graduating from UC Santa Barbara, Omri became the AIPAC Campus Director for the Washington D.C. Metro Area, and he also worked at the Washington Institute for Near East Policy as a Research Intern in the Turkish Research Program.
Omri recalls, "My best Yavneh memories are the friends I made there and P.E. with Coach Joe!" He adds, "Yavneh gave me a strong basis for my Jewish education."
Omri currently resides in Washington D.C where he works as a legislative assistant in the Office of Congressman Peter Roskam of Illinois. Omri advises Rep. Roskam on U.S. Middle East policy, counter-terrorism, nuclear nonproliferation, and methods to combat the growing threat of anti-Semitism.
Anna Goldberg, Yavneh Class of 2001
After graduating from Pitzer College in 2012, Anna began working at Deloitte Consulting in 2014 as a management consultant. Anna's favorite Yavneh memories include her 4th grade field trip to Gold Rush and singing the Yavneh Day School song. To this day, she can still sing the whole song and still remains friends with many of her Yavneh classmates.
Read More
She acknowledges that, "Yavneh has great teachers and a strong community." She adds, "It is important to provide a strong Jewish education in the Bay Area." Anna currently resides in Santa Monica, CA and was recently selected for a Business School Sponsorship from her employer; she will be applying to business schools and plans to enroll in Fall of 2016.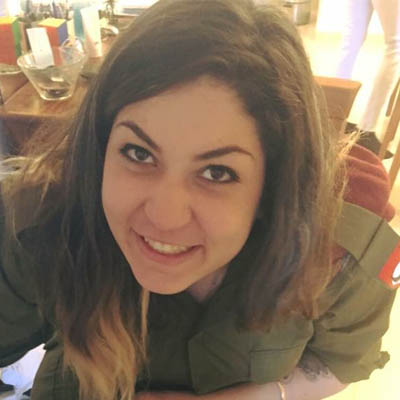 Noa Hadar, Yavneh Class of 2009
Noa tells us that she "discovered [her] love of music at Yavneh." She recalls, "My best Yavneh memory is singing 'Yihiyeh Tov' with musician David Broza and my fellow Yavneh classmates." Noa attributes Yavneh to helping her make friends quickly, as well as teaching her more about Judaism.
Read More
"I think it is important for young students to learn about Judaism and Israel," she says. After graduating from Kehillah High School in 2014, Noa moved to Israel and is currently serving in an elite unit of the Israel Defense Forces. She enjoys performing music for her fellow soldiers and receiving care packages from American students.
Jared Bernstein, Yavneh Class of 2001
Jared Bernstein attended Yavneh from 1996-2001. He currently works as Media Activation Supervisor at Essence Digital, an Advertising Agency in San Francisco. Jared graduated with a degree in Economics-Accounting & Legal Studies from Claremont McKenna College where he played on the NCAA Division III Men's Soccer team for four years, and was part of the first class to qualify for the NCAA tournament all four years.
Read More
Jared was also on the USA Men's Soccer team in the 2012 Pan-American Maccabi Games in Brazil where his team won the Silver Medal. Some of Jared's best Yavneh memories are racing around the playground with Coach/Moreh Joe and the musical "Free to be You and Me," where he played the boy who wanted a doll.
Jared shares, "I'll always remember the golden rule from the days hanging out on the playground: You can't say, "you can't play." This idea of inclusiveness and compassion has stuck with me since my time at Yavneh, and will remain an important pillar in my life. Additionally, I've realized the value of the close-knit community at Yavneh, and it is something I strive to recreate for myself whenever I find myself in a new environment."
Adee Peer, Yavneh Class of 2011
Adee Peer graduated from Yavneh in 2011. Some of her favorite memories include cooking class with Morah Judy and Lag Ba'Omer field day. Adee recalls, "My specialty was hula hooping, and my best friend Heather liked jump rope. We always brought in the championship in those two categories."
Read More
After graduating from Yavneh, Adee went on to Norte Dame High School where she was active in athletics as captain on the JV soccer team and Varsity track senior year. She was also a board member of the school's Jewish Cultural Club, established by Yavneh alumni Izzy Ullmann and Rochelle Malter. Adee became the club president her senior year and spent two high school summers abroad in Central America through Amigos de las Americas volunteering in host villages and learning Spanish.
According to Adee, "Yavneh's small environment helped me gain the confidence I needed to thrive in high school. Aside from making best friends at Yavneh that I'm still in touch with today, Yavneh planted the seeds of my Zionism and love for Jewish tradition and Israel that led me to where I am today."
About half way through her senior year and after coming back from a family trip to Israel, Adee decided that she wanted to make Aliya and draft into the IDF. She shares, "Although I identified as an American-Israeli Jew, I felt that my Israeli identity was incomplete. In August I packed my entire life into 3 suitcases, Nefesh B'Nefesh sent me a one way ticket to Tel Aviv, and I made Aliya." Adee moved to a kibbutz in the Jordan Valley, and was then placed in the navy to be a commander in their basic training on a base in Haifa. Soon after, Adee was accepted into an officers course. Adee is now a Second Lieutenant in the IDF in charge of a platoon (up to 60 newly drafted soldiers for 4-6 week periods) and their personal commanders. Adee shares, "My job is difficult and demanding, not to mention the distance between me and my family back home in the Bay Area, but I am happy and thriving and learning a lot every day."
Jennie Pierson, Yavneh Class of 1991
Jennie Pierson attended Yavneh from 1986-1991. Jennie shares, "I made some amazing long-lasting friendships at Yavneh. My three closest friends from my class are, to this day, my best and dearest friends. We've stayed close for over 30 years! I'll always have Yavneh to thank for that."
Read More
Some of her fondest memories include playing basketball and Hebrew class with Yavneh's beloved teacher Nurit Sabadosh z"l. "I really loved my Hebrew teacher, she created such a warm and supportive environment for us as kids and made it fun to learn" recalls Jennie.
One of Jennie's life highlights and successes since attending Yavneh was moving to Los Angeles to pursue her acting, writing, and comedy career. According to Jennie, "It has been the best decision and most interesting experience of my life." Jennie has also written and starred in a few episodes of the HBO show called Funny or Die Presents. She shares, "It was my first television show and incredibly exciting to have full creative control over my content." More recently, this year she was a regular on the NBC show Powerless.
Ben Talei
Alumni Ben Talei went to UCLA where he earned his undergraduate degree in physiological sciences. Ben continued his studies at University of California, San Diego School of Medicine, where he received his medical degree. Ben now operates a successful practice in Beverly Hills with a focus on facial reconstruction and congenital anomalies. Throughout his career Ben has made a commitment serving the community donating his time as well as a portion of surgical proceeds to charitable causes.
Read More
Ben said he made lifelong friends at Yavneh that he couldn't have found anywhere else and attributes some of his success to his time at Yavneh—noting in particular, "the culture of family at Yavneh."
"Our teachers there truly loved us," he said. "The culture was not one of giving kids meaningless tasks and testing. Instead we were nurtured." As an adult, Ben gives back to the community in a variety of ways and highlights experiences during his time at Yavneh certainly contributed to his desire to help others. "At Yavneh we were just surrounded by nice people everywhere," he said. "Growing up like that you know it's your duty to help others less fortunate."
Not only is Ben good with his hands, but he has music in his heart. Ben excelled as a piano teacher and composer. He has taught children in underserved communities. At the same time, he served as a youth mentor with COPE (Community Outreach for Prevention and Education) in Venice and East Los Angeles and with the Big Brothers of UCLA.